Method 2: Manual
Edit the config.txt and copy/paste the following lines:
dtoverlay=dpi18_666
overscan_left=0
overscan_right=0
overscan_top=0
overscan_bottom=0
enable_dpi_lcd=1
display_default_lcd=1
dpi_group=2
dpi_mode=87
framebuffer_width=320
framebuffer_height=240
dpi_output_format=24598
hdmi_timings=320 1 20 30 38 240 1 4 3 15 0 0 0 60 0 9600000 1
Save the file.
The tinkerBOY DPI Adapter v1.0 uses a custom overlay for the DPI interface. Download this file, unzip and place the dpi18_666.dtbo file inside the overlays folder in the boot partition of the sdcard where the config.txt is also located.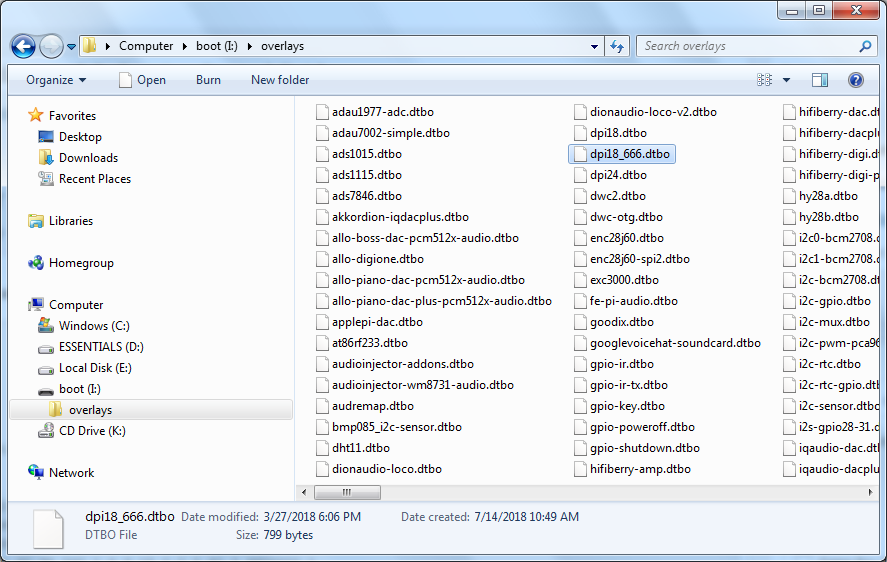 That's it for the settings.
Guides for v1.0/v1.1:
NOTE: DO NOT turn the power on without connecting the LCD (LQ035NC111).