Start by placing the header pins in to the pin holes designed for the Pi Zero:
And mount the Pi Zero this way: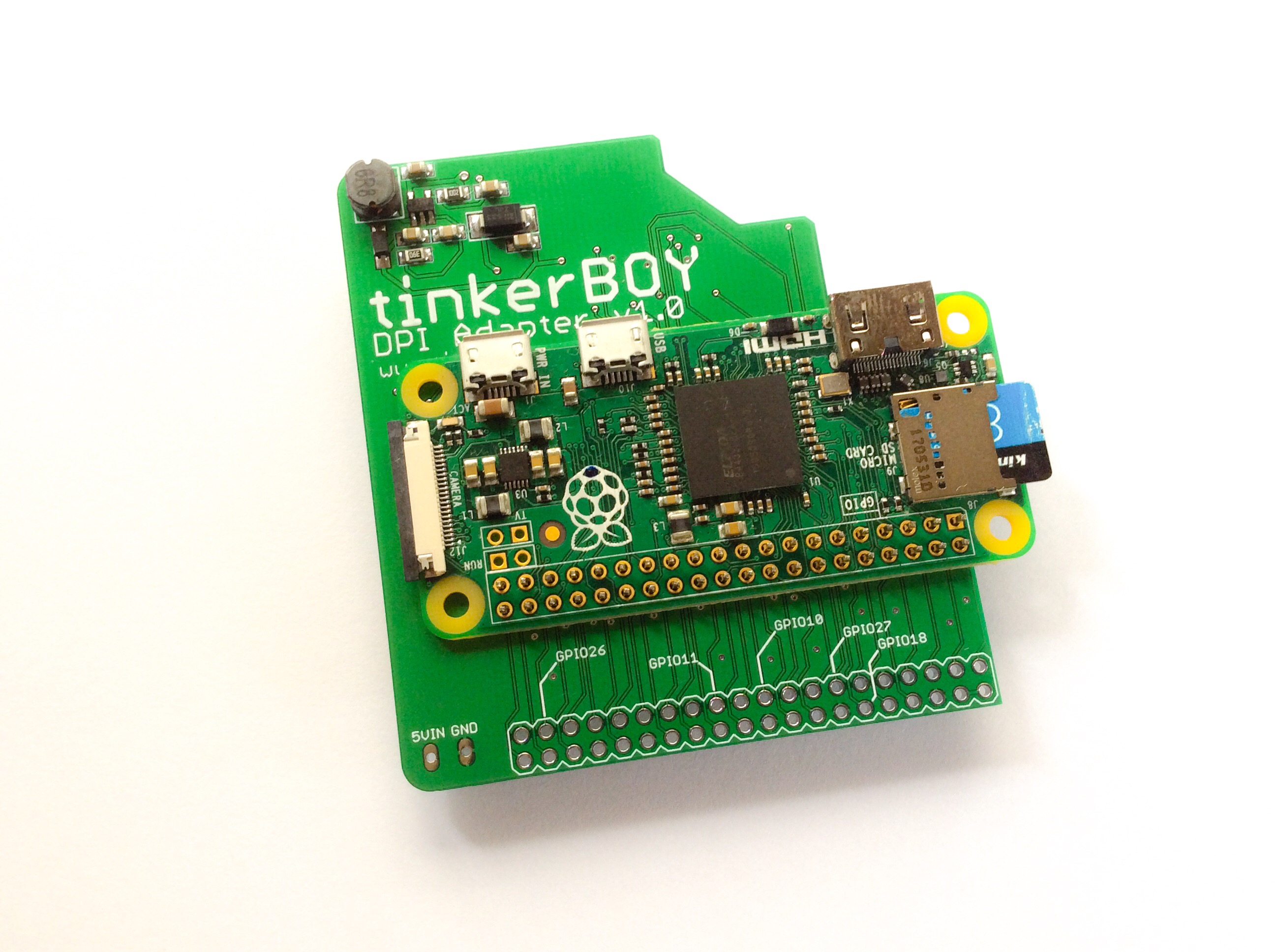 It's recommended to put a kapton tape or anything in between the adapter and pi zero to avoid shorts before soldering the header pins to the Pi.
The next step is to cut the pins and plastic below the header pins and solder them to the DPI Adapter.
The final step is to solder the Pi Zero's USB data pins (D+ and D-) to the 2 holes on the DPI Adapter. These holes will connect the Pi Zero's data pins to the D+ and D- pads on the adapter for connecting any USB device. (Note: The D+ and D- pads on the DPI board are mislabeled. The upper pad should be D- and the lower pad should be D+. Thanks to Paul for reporting.)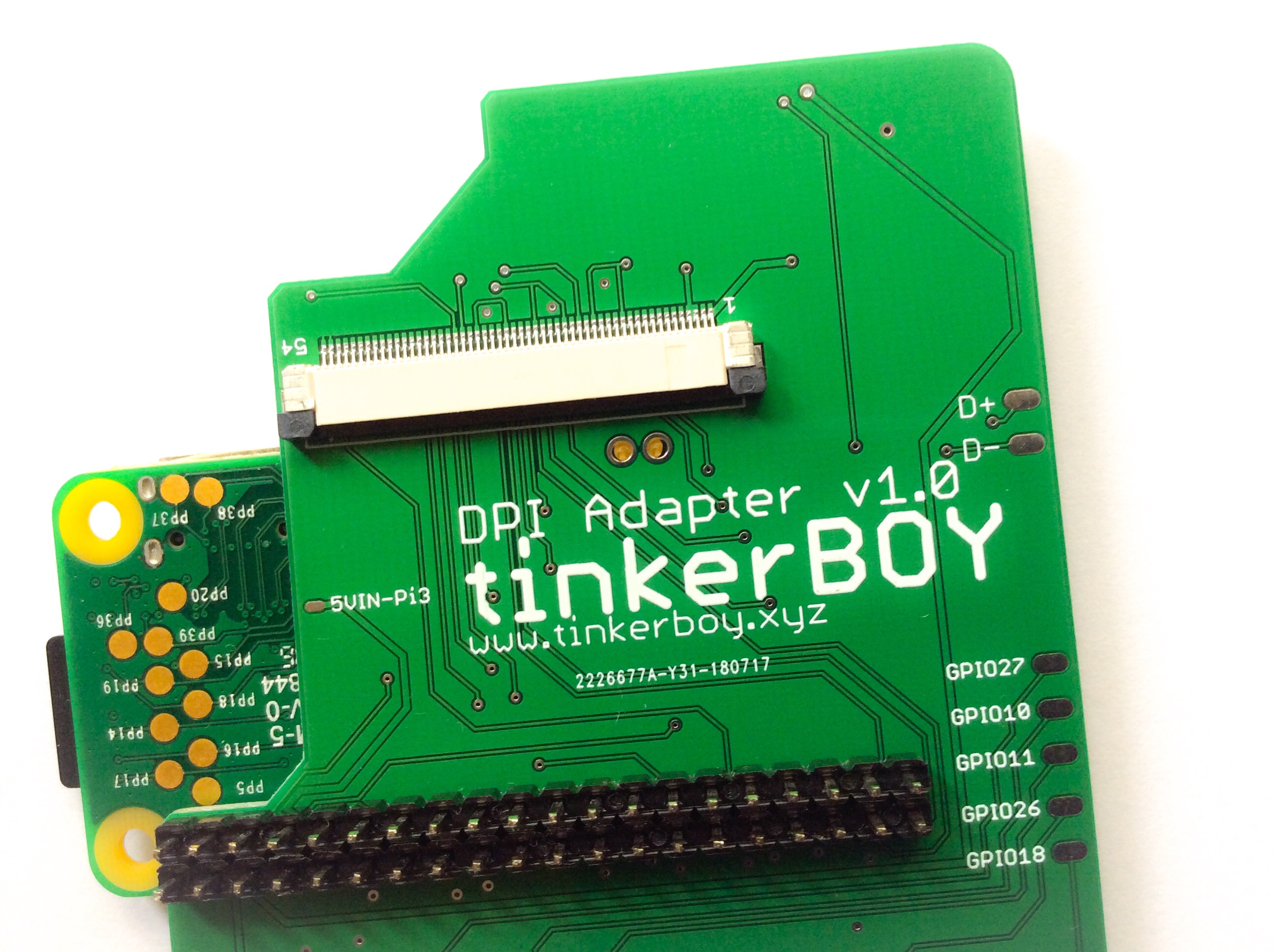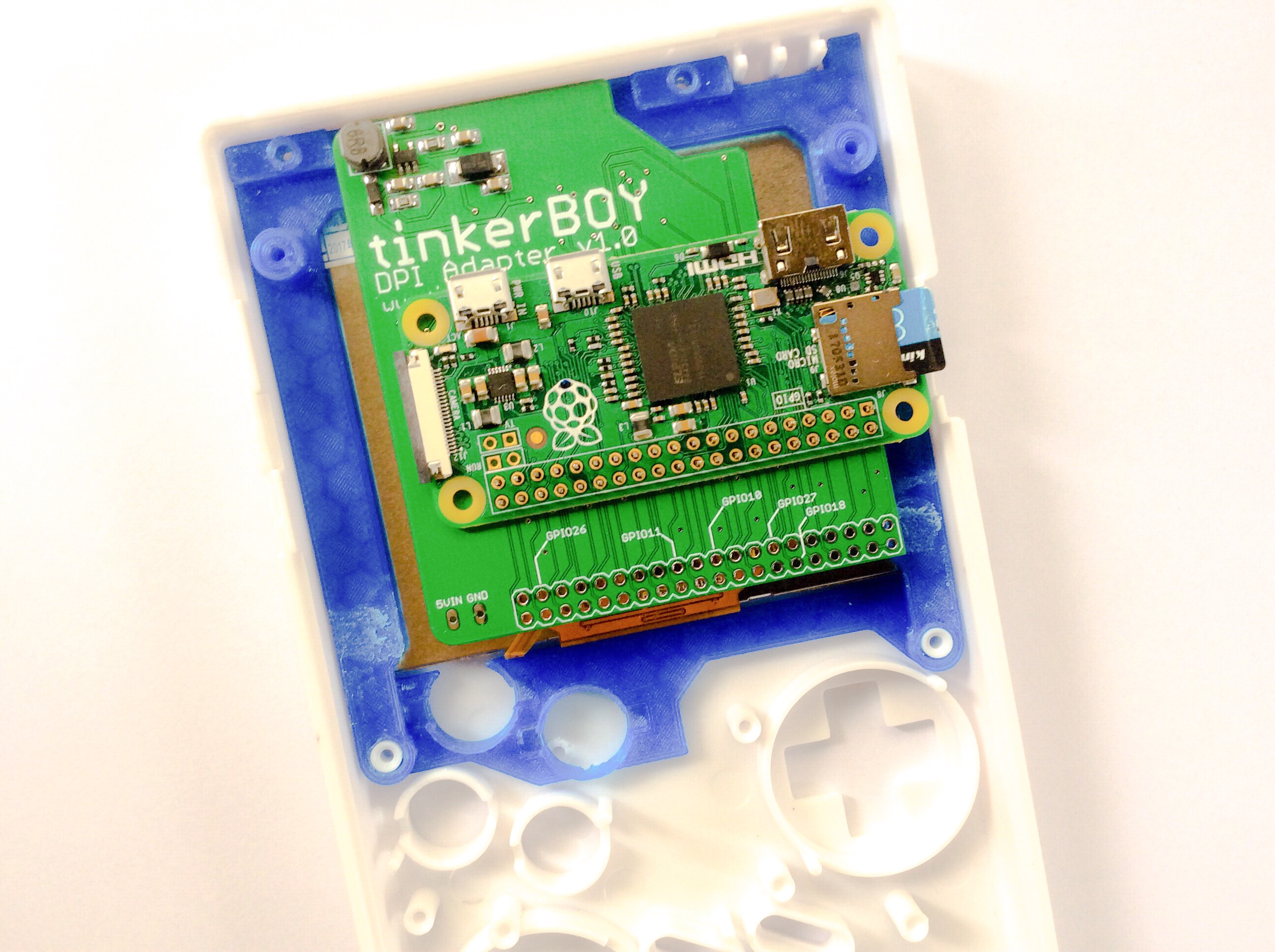 The 5VIN and GND pin holes below the tinkerBOY DPI Adapter are your 5v and GND inputs.