This method does not use a 40-pin header pins but it's easier. Place the  Pi Zero on top of the DPI Adapter and align the holes. Use a binder clip to hold them together.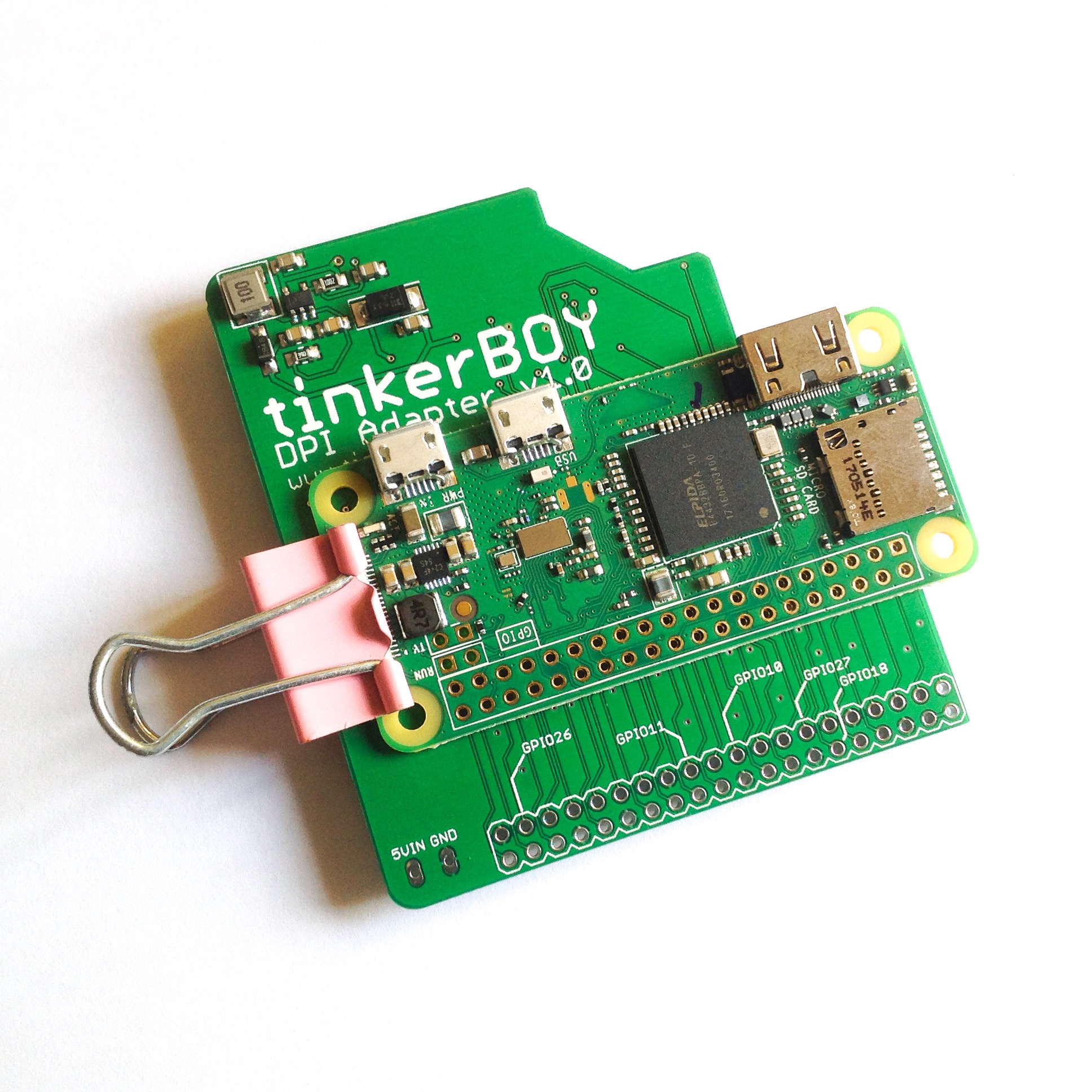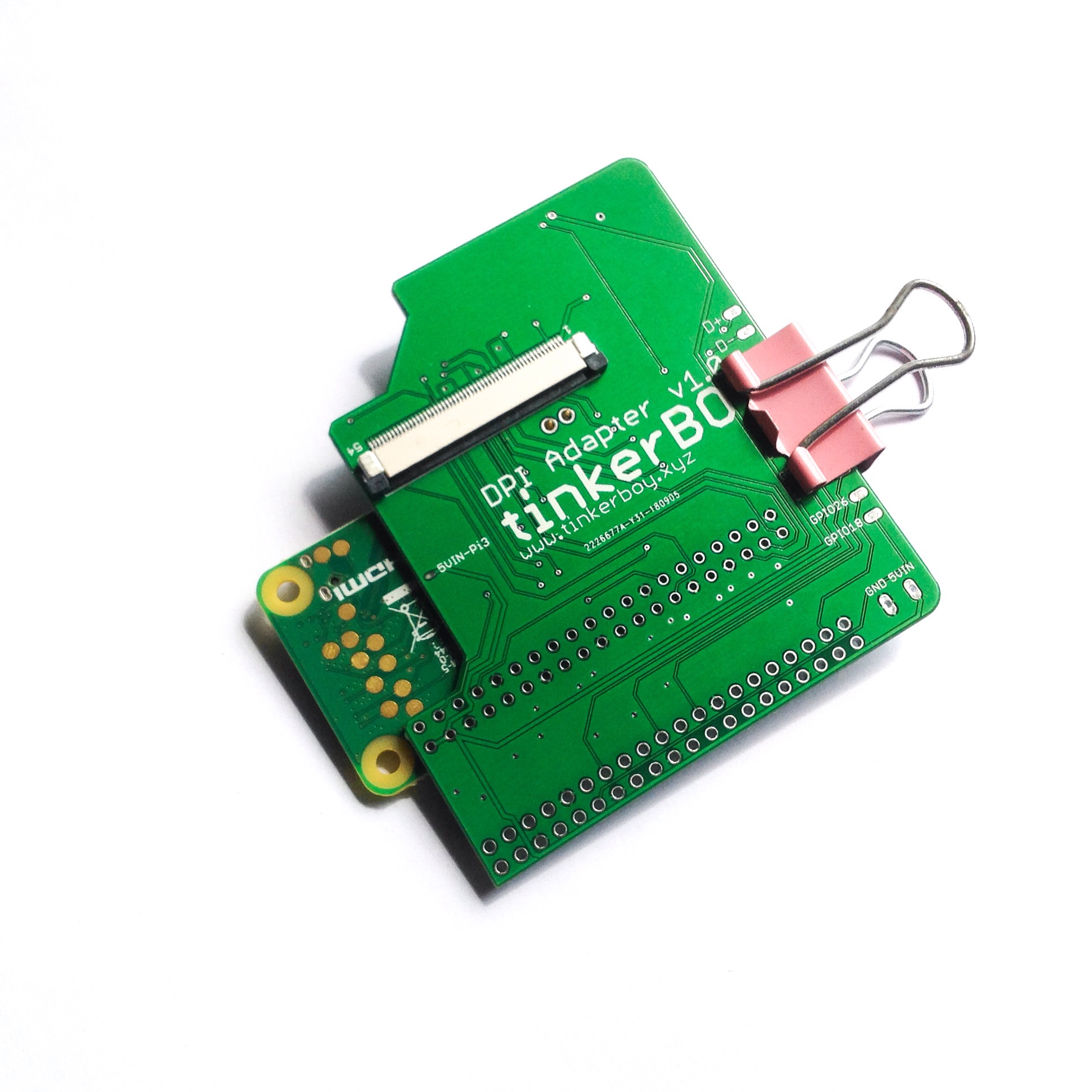 Now, start soldering each of the Pi Zero's GPIO holes making sure there's a proper contact to each of the holes on the DPI Adapter.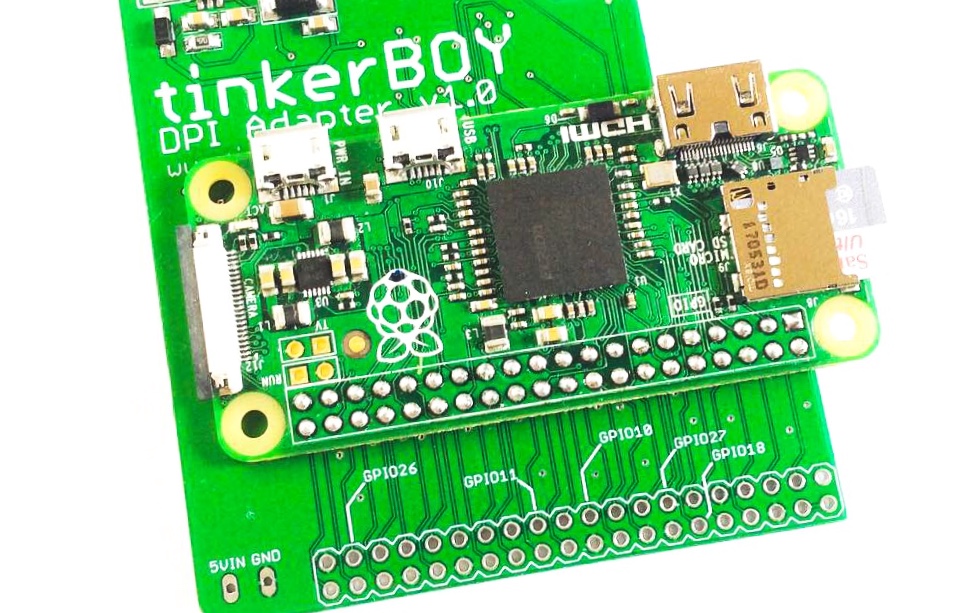 You can also solder from the bottom just to make sure each holes are soldered properly.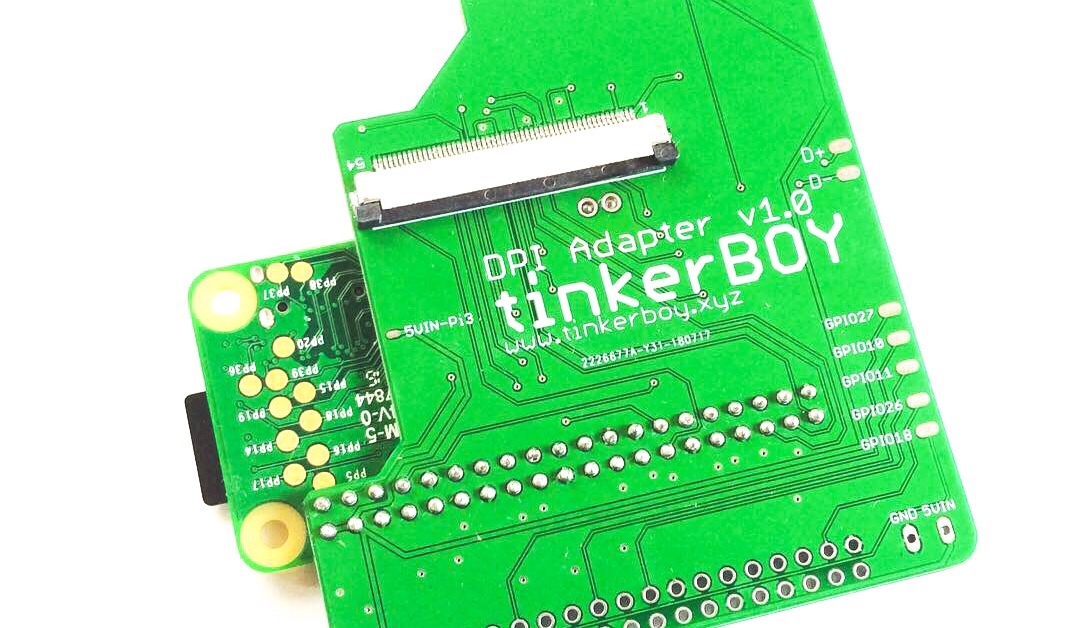 The final step is to solder the Pi Zero's USB data pins (D+ and D-) to the 2 holes on the DPI Adapter. These holes will connect the Pi Zero's data pins to the D+ and D- pads on the adapter for connecting any USB device. (Note: The D+ and D- pads on the DPI board V1.0 are mislabeled. The upper pad should be D- and the lower pad should be D+. Thanks to Paul for reporting.)
UPDATE: The D+ and D- data pins are now correctly labeled on v1.1 and moved to front left of the board just above the 5v and GND pin holes.
The 5VIN and GND pin holes below the tinkerBOY DPI Adapter are your 5v and GND inputs.