On this guide, I will be showing you how to add brightness control functionality for the tinkerBOY DPI Adapter. You need a tactile button switch for it.
Let's get started
Wire one pin of the button to the GPIO10 pad on the back of the DPI Adapter and the other to any GND.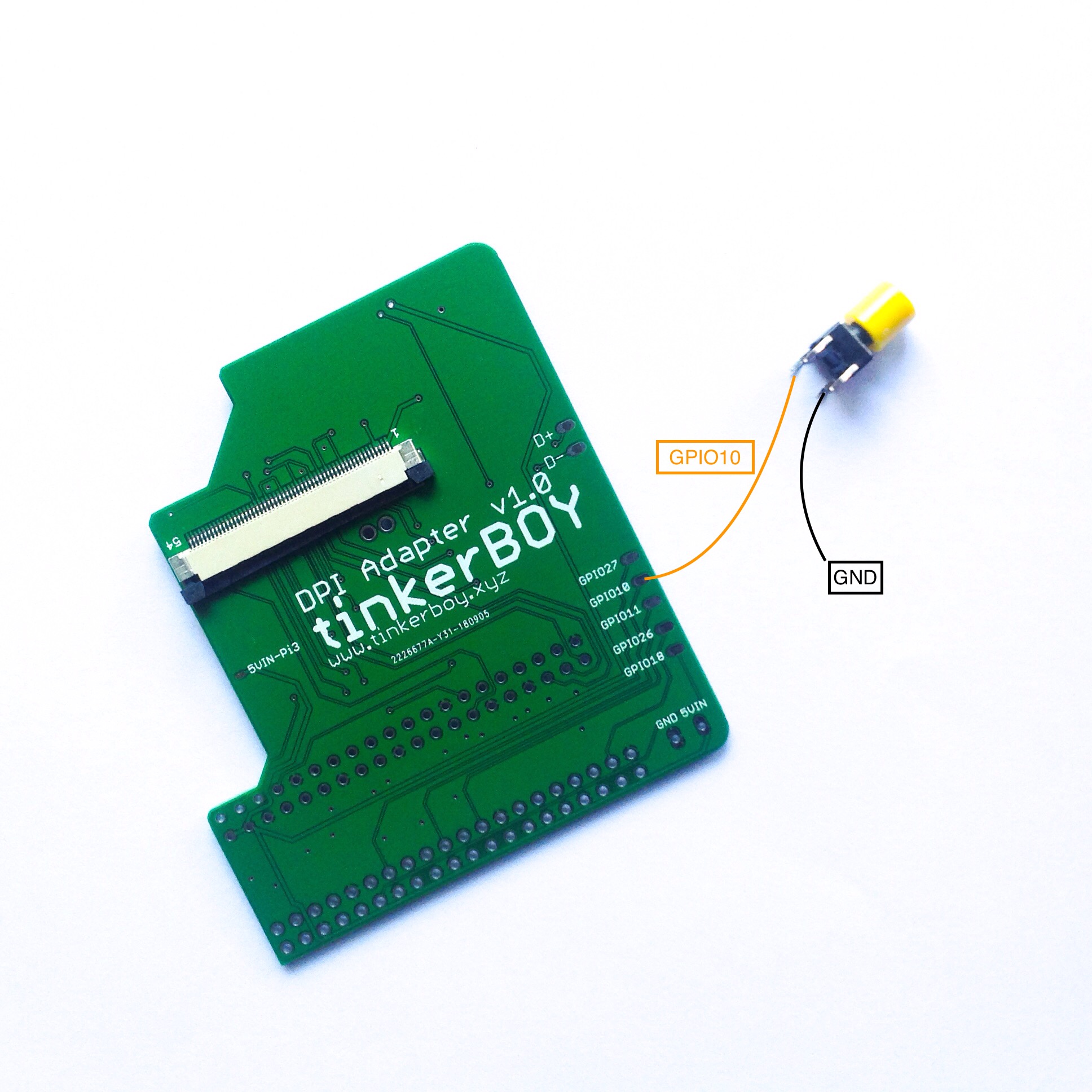 On the software side, you just need to download and run a program in the background and just press the button to control the brightness.
Login to your pi via SSH and enter the following command:
wget https://github.com/tinkerBOY-git/RetroPie/releases/download/retropie4.4/pi.sh && sudo bash pi.sh
Now, sudo reboot and you're done.
You should now be able to control the brightness of you DPI screen by pressing the button.