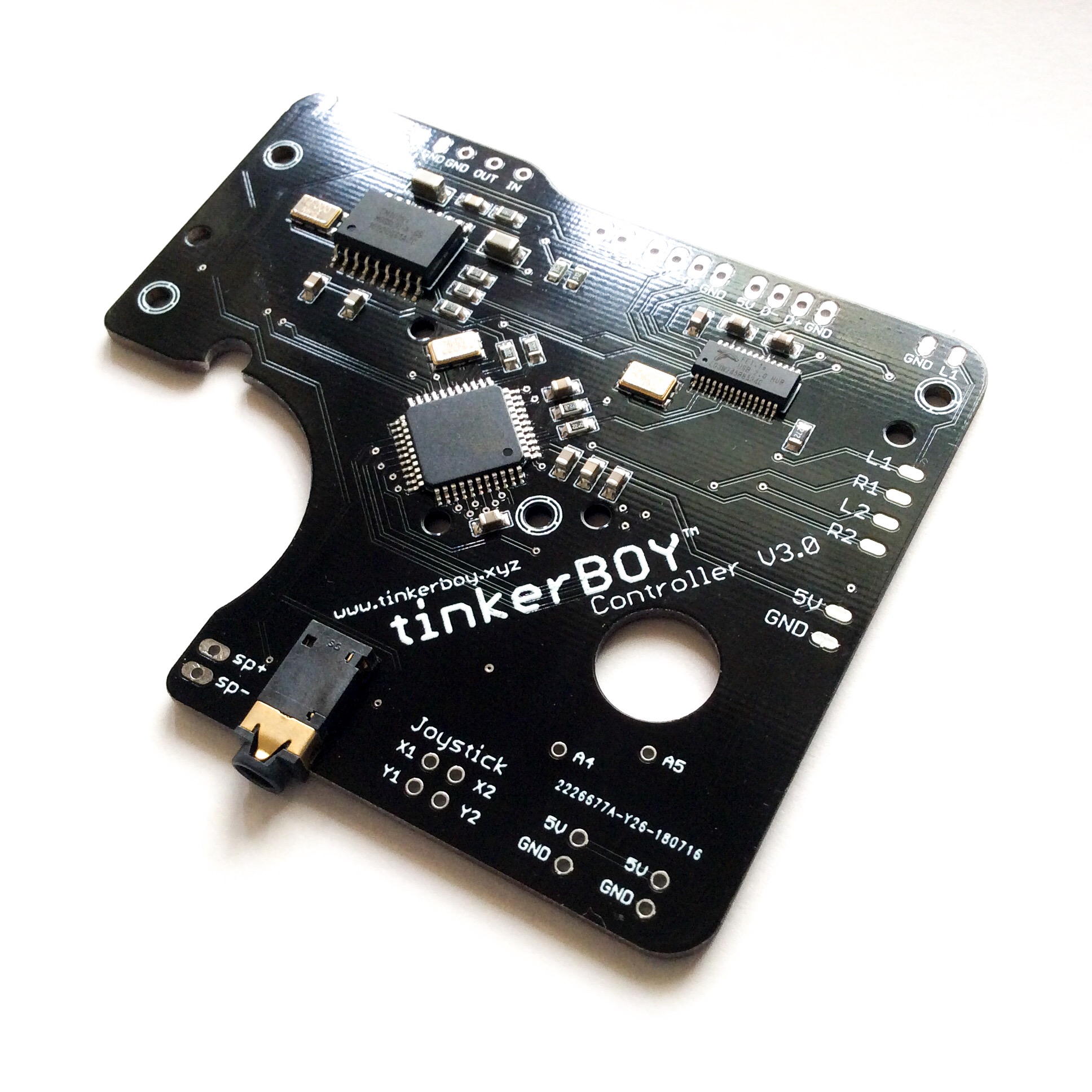 I designed the tinkerBOY Controller V3.0 from scratch so you can easily build your own Raspberry Pi-based Game Boy Zero which is compatible with Pi 4, Pi 2, and Pi 3. It's a big upgrade from my other controller boards like the v2.0 and v2.2. and all the components I used are USB based in order to minimize wire connections.
The board is already pre-programmed as a USB gamepad and supports two analog joysticks that can be easily enabled via command line on the Raspberry Pi or on Windows PC or Mac.
Building your own Game Boy Zero for the first time is a bit confusing sometimes, especially for beginners without any prior knowledge of electronics. So I'm hoping this page will help you get started with your new tinkerBOY Controller v3.0.
Wiring Guides:
Software Configuration Guides:
Recommended DMG Case Mod:
You can download the 6-Button Template and print it in its actual size. If you're printing it from Chrome uncheck the "Fit to page" from the "Scale" option.