You can change some settings on your tinkerBOY Controller v3.0 by communicating with it via USB serial using a program called minicom.
Get Started
Login to your Pi via SSH or hit F4 to go to the command line. Install minicom by typing the following command:
sudo apt-get install minicom
Type "y" and press enter.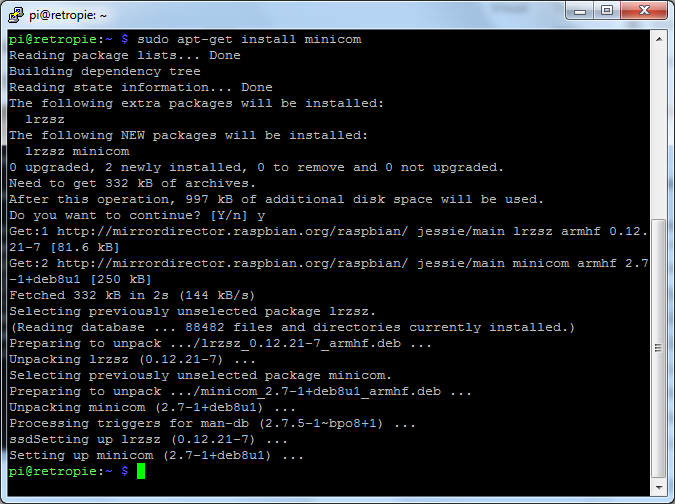 Wait for it to install.
Setup The Program
Before you can use minicom you need set it up to communicate with the your v3.0 board. Type the following:
sudo minicom -s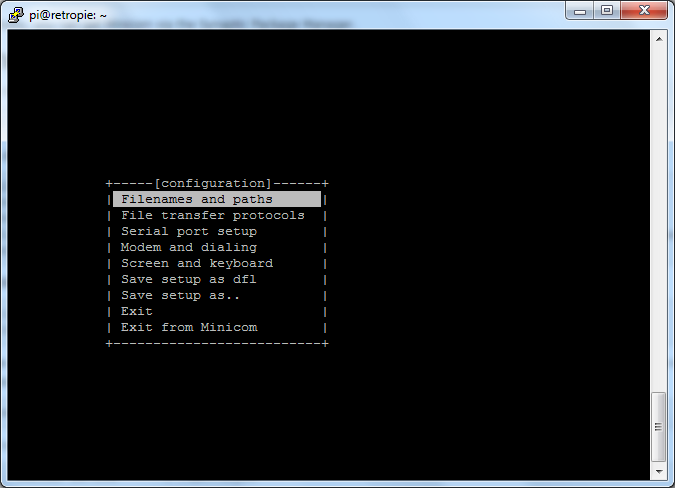 Select "Serial port setup" and press enter. Press 'a' and change "Serial Device" to /dev/ttyACM0. Press enter twice and select " Save setup as dfl". Select "Exit" and press enter.
Commands you can use to display the status of a particular setting:
a – for displaying the current Analog Joystick settings.
d – for displaying the current Digital Volume setting.
v –  for the current software version.
z –  for the Deadzone value.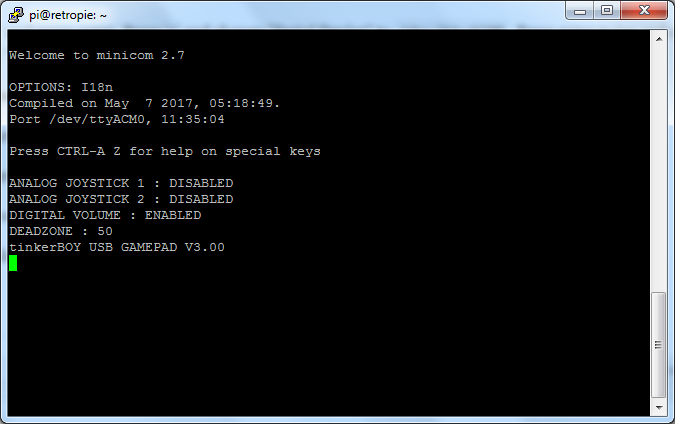 You can exit the program by "CTRL + A" then press 'X'.